2015 Mustang by Chip Foose Giveaway
It has come to my attention, exactly like last year, AmericanMuscle has a draw going on for a 2015 Mustang. This year's contest is for a 2015 Mustang designed by Chip Foose and built by Modern Muscle Design (MMD). Check below for the specs.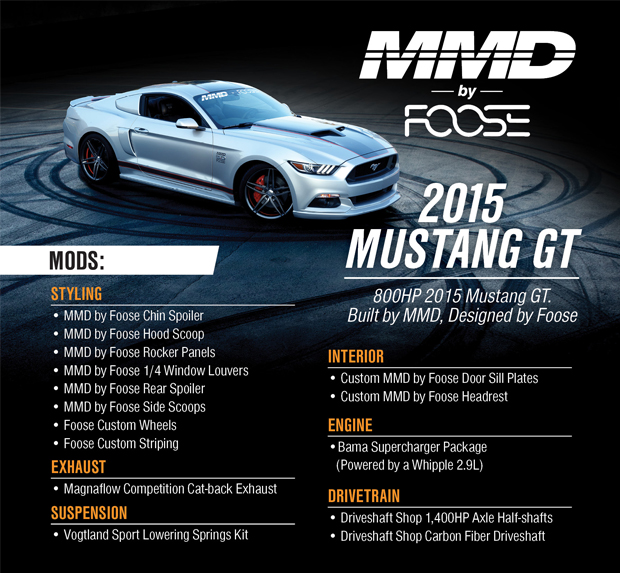 The draw is open to the US and Canada, no purchase required. The entry deadline is August 3rd, and the final drawing is to be done around the 19th of August. To enter, visit the contest website at http://www.americanmuscle.com/mmd-foose-2015-mustang-giveaway.html.